Are you feeling the cozy Fall vibes?! If you are you're probably also looking for some Fall Instagram hashtags to go with all of those gorgeous autumn pictures you're posting!
Picking the right hashtags is so important if you want your content to be seen on Instagram. That's why I'm sharing the best Fall hashtags 2023 right here!
This list has been curated for the best Fall hashtags for 2023 to inspire your Autumn Instagram posts using these Autumn hashtags 2023! Enjoy these hashtags for autumn!
RELATED READING: 150+ Best Instagram Hashtags for Every Niche
Cozy Fall Hashtags 2023
#fallvibes
#aseasonalshift
#autumnleaves
#autumnsky
#autumntime
#autumnweather
#instaautumn
#autumnstyle
#autumnal
#autumndays
#fallleaves
#autumncolours
#instafall
#hygge
#fallcolors
#fallweather
#fall
#autumn
#cozy
#cozyhome
#seasons
#falltime
#sweaterweather
#foliage
#sweaterbasic
#fallfoliage
#comfy
#season
#leaffall
#leaves
#orangeleaves
#fallstyle
#instawinter
#autumncolors
#pumpkin
#pumpkinspice
#pumpkins
#ilovefall
#october
#falldecor
#pumpkinpatch
#autumn2021
#fallfashion
#psl
#falltrends
#autumnfashion
#weather
#pumpkineverything
#sweaters
#sweater
#fall2021
Love hashtags? Check out them all below:
Which autumn hashtags will you use?! I can already picture all of the gorgeous photos with autumn leaves and crisp apples!
Using these autumn hashtags will ensure that you get more eyes on your posts. People search hashtags to be inspired so make sure to give them what they want!
When people are searching for hashtags for Autumn on Instagram they are looking for photos of crisp leaves, pumpkins, pumpkin spice lattes, and more!
The Best Tool for Optimizing Hashtags & Scheduling Posts
One of the things I always used to wonder about is when to post on Instagram. Now with Tailwind for Instagram, I never have to guess! They'll help you pick the best times to post based on when your audience is most engaged so you can get the most engagement possible from each post!
Tailwind's Hashtag finder allows you to get the perfect mix of hashtags for every photo. I use this feature every time I post on Instagram!
RELATED READING: How to Use Tailwind For Instagram to Optimize Hashtags & Schedule Posts
It will give you relevant hashtag suggestions and tell you the quality of the hashtag based on how many posts it already has. There's no point in using a hashtag that has millions of posts already because your photo will likely get lost in the crowd.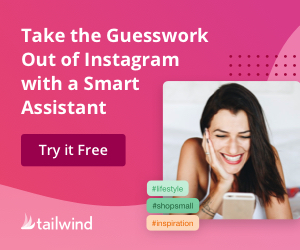 You can also save hashtag lists so you can use them later on similar posts and if you'd rather your hashtags not be published in your caption, Tailwind for Instagram can automatically publish them as the first comment!
Try it for FREE through this link! It will change the way you use your Instagram forever!
Did you find this article helpful? Pin this to Pinterest ↙